Jim 'Butch' Ellis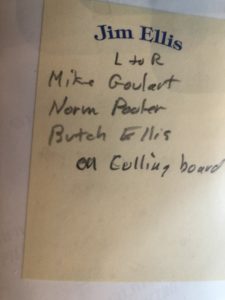 Jim 'Butch' Ellis is best known as our village blacksmith, but he is also a seasoned fisherman with years of experience working in and out of Barnstable harbor.
Starting in the late 1940's when he was 9 years old, Jim worked for ten summers on the Bluefin – six days a week, all but Saturdays, because there wasn't a market on Sundays. "The hard work was good training for football," he admits with a grin. The Bluefin was owned by one of the fish companies that were based in the marina. The boat serviced fish traps (also called weirs) that were set with poles and nets, about a mile off of Sandy Neck. Fish weirs are an ancient form of trapping used around the world for thousands of years.
The Weir at Mussel Point
Jim remembers the traps being used in Barnstable from the mid 1930's until 1965. Tuna was the prize catch, and they were challenging to hook inside the weirs' nets. There were also butterfish, whirlpools of mackerel, and whiting. Striped bass were too smart to stay in the traps, according to Jim; and bluefish – then considered a warm water fish – were never caught.
Out in the bay, the crew used a 14' flat-bottomed skiff to collect the fish heads and guts, then dumped all of that out beyond the bell buoy. Whiting was sold to mink farms. Any small fish caught in the traps didn't sell – they were called gurry and dumped in the harbor. The harbor was full of lobsters then, and green crabs that were used as bait. Seals were year-round residents.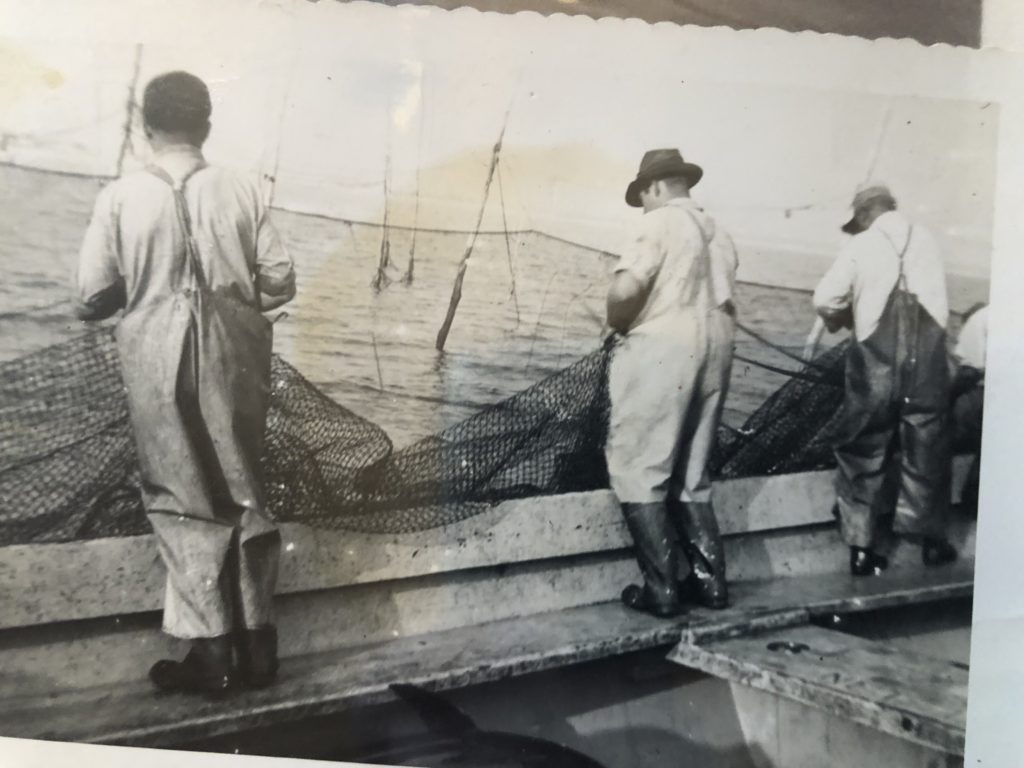 The marina housed several fish houses in those days, where fish were weighed, sorted by size, layered in barrels with ice and salt water and then sent off to market in New York. Herbie and Shirley Lovell had a Lobster House. The big block of a building called the Freezer that used to sit on the west side of the marina (originally built for freezing cranberries) produced ice in 300-pound cakes. Each fish house had an ice chopper and kept some frozen fish for local consumption.
Nets were changed monthly because they got heavy with growth that Jim called "rosies". The used nets were set out to dry at the County Farm (now the Cape Cod Organic Farm) or anyplace that had enough flat space where they could be spread out. Cleaning, repairing and tarring them was all part of the job. So was setting and repairing the weirs that supported the nets – a massive task usually done in early spring.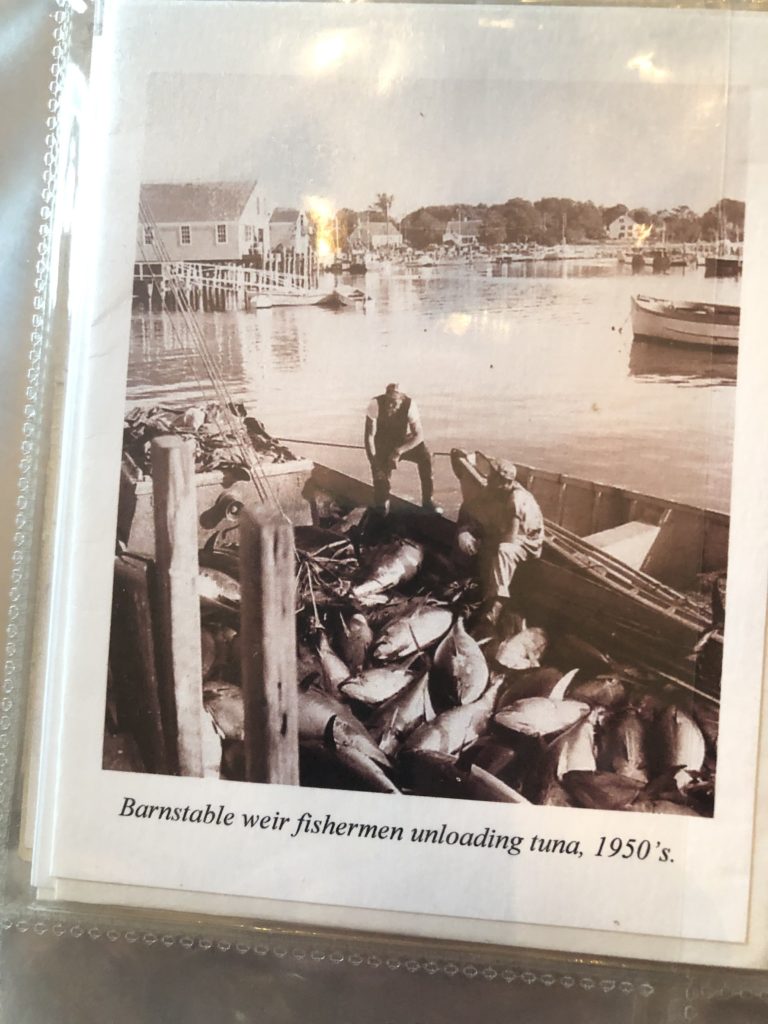 Jim remembers that the men working on the boats and in the fish houses were from Cape Breton, Nova Scotia, France, and some from Portugal by way of Fairhaven.  Many lived on Commerce Road or Phinney's Lane – and some of their families are still there.  Traces of the old fish traps can still be seen in the harbor.  Look for stubs of tree trunks set in lines or circles.  And stop in the village and talk to Jim about fishing.  He is a fount of information and full of wonderful stories.
October 2022
Susie Littlefield